NATIONAL RAILWAY BUSINESS CAR SERVICES
DIRECTOR: Louis Charles Hoffman Alloin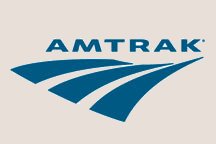 Private Car Notice 6-05
Subject:
Hurricane Katrina and Tim Donovan's Retirement
Date: August 31, 2005 From: Don Cushine
Hurricane Katrina
As I am sure that you all realize, Hurricane Katrina was a devastating event and we are still trying to determine the actual impact to Amtrak and our freight partners in the states that were ravaged by this storm. Amtrak service has been affected and listed immediately below is our current operating plan:
Sunset Limited – Currently operating from Los Angeles to San Antonio and return only. City of New Orleans – Currently operating from Chicago to Memphis and return only. The Crescent – Currently operating from New York to Atlanta and return only.
More determinations regarding service will be made in the days ahead, however, it is likely that service to New Orleans will be impacted for quite some time. Listed below is what we have been told about the infrastructure of our freight partners.
CSX Railroad
Miami Subdivision: One stop and protect crossing remains in effect at
MPSX1019.83, Hollywood Blvd. P&A Subdivision: Signals are okay to Pensacola. Railroad needs cribbing and ballast.

The disposition of the railroad Mobile west to New Orleans is still be investigated. The Bayou Sara River Bridge appears OK however, the Rigolets Bridge, a 3 mile bridge over Lake Ponchartrain, has not been inspected.

There is no estimate for restoration of service.

Norfolk Southern

The railroad between Atlanta and Meridien, MS (MEI) is clear. Between Meridien and Hattiesburg, MS (HMB) has numerous (hundreds of) trees blocking the railroad. Railroad personnel were able to fly over the railroad between HBG and NOL. The initial damage estimates are:

Pearl River to Slidell – Numerous trees on the right of way and ¼ mile of railroad washed away
North Shore to North Draw – 1 mile of ballast completely washed away
North Draw to South Point – 4 ½ miles of rail from bridge missing in Lake Ponchartrain, 2 box sections of bridge missing, 200 foot washout at south end of bridge
MP 178 – MP 184 – various washouts
MP 184 – MP 195 – numerous washouts
Oliver Yard – under approximately 15 feet of water

There is no estimate of service restoration.

CN Railroad

The railroad between Memphis and Hammond has been restored to service. A flyover between Hammond and NOL was scheduled for August 30 but was unable to be completed as patrol aircraft would not allow the railroad helicopter to flyover the affected area. Extensive damage to the bridge over the west side of Lake Ponchartrain has been reported and several miles of railroad between the lake and NOL are reported to still be under water.

There is no estimate for restoration of service.

BNSF Railroad

The Bayou Boeuf Drawbridge 18 miles west of Schriever, LA was struck by a run-away barge and sustained excessive damage. One span is estimated to be restored in 3-5 days, the second span is estimated to be restored in 7-10 days. A full assessment of the Lafayette Subdivision will be made on 30 August 2005.

New Orleans Public Belt Railroad

Neither Amtrak nor other Class I railroads have been able to make contact with any of the staff of the New Orleans Public Belt Railroad. No information is available on the condition of the railroad and there is no estimate for restoration of service.

Tim Donovan

In case you have not heard as of this writing, Tim Donovan retired from Amtrak last Tuesday, August 23rd. Tim had an opportunity to return home to Jacksonville with his family when he was offered a position with CSX. I know that many of you have worked closely with him over the past few years and we wish him well in all his future endeavors.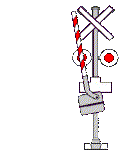 © Copyright 1981- ATD LINES All Rights Reserved
Not affilated nor owned by NRPC-Amtrak