AMERICAN TRAIN DESTINATION LINES RAILWAY CITY ITINERARY PLANNING SERVICES BUSINESS CAR SERVICES Bainbridge Island Railroad History

1.) Link, 2). Eccentric Crank, 3). Radius Bar, 4). Combination Lever, 5). Cross Head 6). Valve Cylinder With Valve Spindle, 7). Steam Cylinder, 8). Reach Rod
PORT BLAKELY MILL RAILROAD
The Heisler Geared Locomotive Invention was "Simple Geared Drive" with bevel Wheel and Pinion, Which Anticipated the Live-Axle and Cardan Shaft Principle of the Modern Automobile
Pioneer Heisler Geared Locomotive type was specially built to meet the peculiar requirements of the lumber industry. A wooden cab was fitted, but, proving unsatisfactory, later locomotives were provided with an all-steel cab.
Shelton Timber Company was shipping timber to be milled at McCleary, Seattle, Tacoma, Ports Blakely and Gamble, including to cresote pressure timber treatment plants

FORT WARD ARMY RAILROAD
USA Surviving I'D "Switcher" Locomotives
0-4-2 History
HK Porter Document Library
The H. K. Porter Company became the third largest producer of Narrow Gauge road locomotives following only Baldwin and Brooks. Porter was second to none in regards to small steam power for industrial applications. Porter remains a producer of industrial tools untill 1974.
1950: The company built its last locomotive, which was exported to Brazil. The parts business and all the required patterns were sold to the Davenport Locomotive Works in Iowa. 1950s–1960s: Electrical Division National Electric Defense Products Facilities manufactured rocket motor bodies for Nike Guided Missiles.
Alaska Railroad 0-4-0T #1 sits on display in Fairbanks. The locomotive was built by H.K. Porter in 1899. 0-4-0T H.K. Porter, it is operational at the Tanana Valley Railroad in Pioneer Park, Fairbanks.
Porter 0-4-2 1882, located on display at Nevada State Railroad Museum, Carson City.



EAGLE HARBOR WINSLOW MARINE RAILWAY SHIP BUILDING COMPANY Portal Gantry Crane Track Shipyard Crane Diagram

The onset of the Second World War increased activity in the industrial area considerably, resulting in the Winslow Marine Railway and Ship Building Company to be awarded navy contracts to build minesweepers on Bainbridge Island, Eagle Harbor Shipyard. World War II vintage shipyard crane, known as a "whirley crane" because it could rotate 360 degrees and Raidroad Tracked Portal Gantry/Whirley Cranes at the shipyard served as the principal hoisting devices of the shipyard. Whirley Cranes are also representative of the shipbuilding and repair machinery acquired by the shipyard during the 1940s to accommodate the increased urgencies of wartime naval ship production activity.

Whirley Cranes was first used to build Grand Coulee Dam in Washington state (Wirley Crane On display CW 3204 at Shipyard 3, project of the City of Richmond, National Park Service and Rosie the Riveter Trust) The use of Whirley Cranes was a major innovation in the mass production of maritime ship building industry. The cranes made it possible to turn huge ship structural pieces around and over during the pre-assembly process so that welders could complete relatively simple welding seams parallel to the ground. The cranes were also used in groups working together to move large pre-assembled parts of a ship into place in the basins so the ship could be fitted together, generally by welding. The result was a previously unimagined rate of astonishing production. Wirley Gantry Cranes are still utilized in many industries requiring heavy lifting, some are museum landmarks in many cities, as testmony to magnitude of this invention in ship building industry.

.
.

AMERICAN TRAIN DESTINATION LINES
RAILWAY CITY ITINERARY PLANNING SERVICES BAINBRIDGE ISLAND RAILROAD HISTORICAL SOCIETY All Inquires submitted To: atdlines@usa.com 206-780-6885




Tone Into Shortwave Radio: WTWW 5085 KHz DSR Internet: http://wtww.us/pages/listen-live.php


COMMUNICATIONS CONTACTS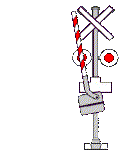 © Copyright 2012- SRHS All Rights Reserved