PLANNING FOR A SPECIAL TRAIN DESTINATION
Railway Business Car/RBCS Itinerary Planning Services/IPS will assist in determine the schedule, routing, and equipment required for submitted proposals for special train travel. Once a written submitted proposal request is agreeable and received to RBCS/IPS. RBCS will open contract negotiations with Amtrak/National Railroad Passenger Corporation/NRPC, providing as detail concerning proposed special train destination. Amtrak/NRPC will review it for feasibility,availability of crews, motive power, rail line community destination track safety; including reviewing required rolling stock certification and any proposals that require leasing Amtrak/NRPC railcars. Once all carrier operating railroads and Amtrak/NRPC submit movement approval or request for additional information, this process usually takes minimum of 3 months.
---
SPECIAL TRAINS HAVE ADVANTAGE OVER PRIVATE RAILCAR CHARTER ON AMTRAK REGULAR SERVICES
Schedule rail travel tailored to special requirements,
Select rail lines community station(s) destinations and location sidings,
Traveling to rail line community destinations not served by regular Amtrak/NRPC,
Make connections with tourist railways and operating museum in motion,
Travel over Shortline railroads to rail line communities, national parks and forests,
Plan itineraries to visit rail line industries tours,
Rail travel is has vast opportunities,
Contact RBCS with your rail travel plans.
---
SPECIAL TRAIN OFFER IMPECCABLE SERVICES
Entertainment of national-international governmental guests,
Governmental foreign relations travel,
Corporate retreats and conventions,
Employee conference and incentives,
Lifetime family vacation and bequests,
Special rail line community destination tours,
Rail line community recreation, festivals and sporting events,
Special interest groups going to rail line communities.
---
Railway Business Car/RBCS Itinerary Planning Services/IPS policy and mission is to make the rail travel process as simple as possible during pre-planing stage. RBCS/IPS will work on your behalf of clients and with other private railcar owners and special AMTRAK or other neccessary rolling stock to secure rail travel requirements,including organizing professional travel concierges, support staff and on-board service.
Upon Amtrak/NRPC confirmed approval, a contract will be issued, requiring full payment on a specific date prior to the Departure.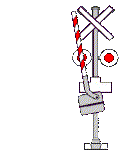 © Copyright 1981- ATD LINES All Rights Reserved