NATIONAL RAILWAY BUSINESS CAR SERVICES
DIRECTOR: Louis Charles Hoffman Alloin
RAIL LINE COMMUNITYPRIVATE COACH & TOUR TRAIN MOVEMENT TARIFF

CONDITIONS FOR MOVEMENT PRIVATELY OWNED RAILROAD CARS ON AMTRAK
E. CHARGES, PENALTIES AND PAYMENT PROCEDURES
1. An annual car administrative fee of $250 per car is due between January 1st or 30 days prior to the first move for that private car in the calendar year. This is a per car fee and no multiple car discounts will be allowed.
2. No moves will be considered if this fee is not paid in full.
3. Each private car that operates on Amtrak must pay this fee and there will be no substitution of cars.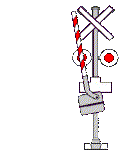 © Copyright 1981- ATD LINES All Rights Reserved
Not affilated nor owned by NRPC-Amtrak