RAILWAY CITY TRAVEL ACCOMMODATION
ATD LINES RAILWAY ITINERARY PLANNING SERVICES is seeking qualified Homes & Cabin Lodging, who are Rail Line Community Lodging Accommodations or near Railway Stations, including providing transportation "to/from" the Train Station to Lodging Accommodations.
Membership is limited to only Railway Lodging Accommodations Properties.
Membership is Currently FREE.
If your home, cabin & wilderness camp ground lodging accomodations would like to be listed as "Authorized Railway Accomodations". Send your "url page" that explains your Lodging Accommodations, services, programs, contact information to: railwayadvertising@usa.com

AMERICAN TRAIN DESTINATION LINES
RAILWAY CITY ITINERARY PLANNING SERVICES RAIL LINE COUMMUNITY HOMES ACCOMMODATIONS All Inquires submitted To: atdlinesitinerary@usa.com 206-780-6885




COMMUNICATIONS CONTACTS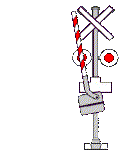 © Copyright 1981- ATD LINES All Rights Reserved