ATD LINES Police Department is responsible for: the protection of life, individual liberty and property protection; the preservation of peace and railway public safety; the prevention of railway crime and disorderly behavior ; the detection and arrest of violators of the law; the enforcement of state, federal and international laws; including ATD LINES rules within the all departments and division jurisdictions; and the provision of public service to the railroad industry and rail line communities.
The function of the ATD LINES Police Department must be broadly interpreted to include many tasks other than the enforcement of laws, security, emergency and disaster management.
ATD LINES SECURITY-EMERGENCY MANAGEMENT VISION
To be the safest, most professional and effective railway police department in the United State. To provide for the safety of our employees, customers, and the general public who utilize ATD LINES SERVICES; to uphold and enforce the law; to protect our clients freight lading and passenger travel servives; including our company's assets, interests, development, educational training and railway association memberships.
PARTNERS FOR RAILWAY SAFETY AND SECURITY/PASS-CRS
ATD LINES recognizes importance and supports "Partners for Amtrak Safety and Security" and "BNSF Citizens For Rail Security" Programs. ATD LINES Police are committed to assist All Railway Police Departments in programs and services to protecting America's Passenger and Frieght Railroads by encouraging citizens, rail passengers, community leaders and organizations to be on the alert for potential security or safety problems.
Report Suspicious Activity: Amtrak 1-800-331-0008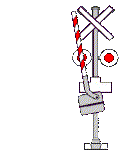 © Copyright 1981- ATD LINES All Rights Reserved
Not affilated nor owned by NRPC-Amtrak