RedirecteAD SPAN is a market specific offering, that provide individual markets to be direction to your business web site or multiple ad offering for a given year.
This Plan is to increase your presents in the travel and rail passenger industry , as well as marketing rail line communities increase your visibility for web site traffic.
Railway Advertising ad-listings spans well established strategic marketing to promote special attention to your company's products and services.
So apply now to ensure you receive a best span position to this expanding railway passenger industry marketing your products and services available to passenger transportation clients. You will keep your Span position as long as you renew your ad-listing.
Price:
$50. per Month $500. Annual
Note: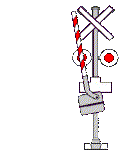 © Copyright 1981- ATD LINES All Rights Reserved
Not affilated nor owned by NRPC-Amtrak