NATIONAL RAILWAY BUSINESS CAR SERVICES
DIRECTOR: Louis Charles Hoffman Alloin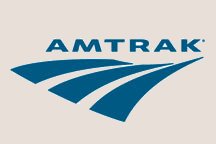 Private Car Notice 3-03
Subject:
Mechanical Inspections, InsuranceOverdue Payments, Organizational ChangesTrain Service AdjustmentsService Outages
Date: September 19, 2003 From: Don Cushine
Mechanical Inspections
Billie Ernest has informed me that there are quite a few private cars that are due for their annual inspection. Recently, this has been an increasing concern for us, as we will not send a request to the field for approval until the car is cleared for movement. Please plan accordingly as we do not want to see your move declined due to your car being out of date or a lack of time to process a request because the inspection has not been completed. To assist you in getting these into the system in a timely fashion, we recommend that you fax a copy of the PC 1 & 2 to us at (302) 683-2121.
Private Car Insurance & Certification
Please remember that it is your responsibility to procure and maintain insurance as detailed in the "Conditions For Movement of Privately Owned Railroad Cars on Amtrak". Please be sure that your policy is up to date.
Overdue Payments
If an owner has an outstanding balance on a private car movement invoice that exceeds 30 days, all future moves will be suspended until full settlement has been made. If you have any questions about a billing status, please contact Becky Johnson at (312) 880-5273.
Organizational Changes
I have just completed interviews last week for a new position that will report directly to me that will manage private car operations. This is a new position and the successful candidate will work in tandem with Tim Donovan. Tim will shift his main focus to charter trains and the delay reporting desk while this new position will focus mainly on private car operations. There will be some crossover of responsibilities for vacation coverage, peak season assistance etc. I anticipate that this job appointment will be in effect by September 30th although I am optimistic that it may take place a little earlier. I will keep you apprised of this situation. Train Service Adjustments
Effective immediately, an express car is being added to the Crescent southbound WAS-NOL and on the northbound trip, a car is being added NOL-WAS. There is no HEP pass through in these cars; therefore anyone traveling behind these cars will have to operate on their generators.
Southbound
NYP-WAS Head end only for cars not in direct release NYP-ATL No operation available NYP-BHM No operation available NYP-NOL Head end or second from rear, ahead of WAS add on car WAS-ATL Rear most on generator WAS-BHM Rear most on generator WAS-NOL Head end and rear most ATL-NOL Rear most on generator BHM-NOL Rear most on generator
Northbound
NOL-BHM Rear most on generator NOL-ATL Rear most on generator NOL-WAS Head end and rear most NOL-NYP Head end only for cars not in direct release BHM-WAS Rear most on generator BHM-NYP No operation available ATL-WAS Rear most on generator ATL-NYP No operation available WAS-NYP Head end only for cars not in direct release
Service Outages - Updates
Please see updated service outages that are listed below that may impact private car operations.
Portland, OR – Station Track Work Update
Station track work is still being completed at Portland, OR. The final completion of work is now scheduled for October 10th. As soon as we receive word from Portland that this work has in fact been completed, we will advise you accordingly. Thank you for your patience. Seattle – Yard Construction
Due to yard construction and other impending commitments, there will be no private car moves allowed into Seattle from September 20 – 28.
Michigan Service - NS Track Work North of Battle Creek, MI.
Norfolk Southern is continuing a track project between Battle Creek and Dearborn with an estimated completion date of Thursday October 09, 2003. The track gangs are scheduled to work Monday through Thursday except for Holidays. As a result of this, the following service adjustments are necessary: Train 350 terminates at Battle Creek Monday through Thursday with no alternate transportation provided between Battle Creek and Pontiac. Train 350 operates Chicago to Pontiac Friday through Sunday with 15 minutes added to the schedule for speed restrictions through the work area. Train 351 operates Pontiac to Chicago with 15 minutes added to the schedule for speed restrictions through the work area. Train 353 is cancelled Pontiac to Battle Creek Monday through Thursday with limited alternate transportation, Bus 4553 operates Detroit-Dearborn-Battle Creek and bus 3353 operates Jackson-Ann Arbor-Battle Creek. The scheduled departure time from Battle Creek has been modified 29 minutes to accommodate the bus connections. Train 353 operates Pontiac to Chicago Friday through Sunday with the modified departure from Battle Creek. Trains 352/355/354 operate normal route with 15 minutes added to the schedules to accommodate speed restrictions in the work area.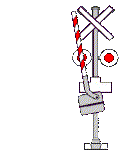 © Copyright 1981- ATD LINES All Rights Reserved
Not affilated nor owned by NRPC-Amtrak