NATIONAL RAILWAY BUSINESS CAR SERVICES
DIRECTOR: Louis Charles Hoffman Alloin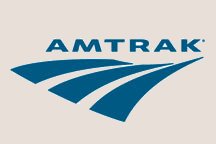 Private Car Notice 4-03
Subject:
Organizational ChangesThe Private Car Tariff and Service AdjustmentsEmergency Radio Use
Date: October 24, 2003 From: Don Cushine
Organizational Changes
I am pleased to announce that Billie Ernest has accepted the position of Manager of Operations effective October 1, 2003. As Iím sure you will all agree, this is a well- deserved promotion and she will do an outstanding job. Billie will report directly to me and she will manage private car operations while Tim Donovan will shift his main focus to charter trains and the delay-reporting desk. I hope that you will join me in welcoming Billie into her new position.
Tariff
There has been much discussion lately regarding the status of the Private Car Tariff. The fact is, we do plan on reviewing it in the very near future internally at Amtrak, but no final decisions have been made as to any changes that will take place. This tariff has been in effect for over three years with minimal adjustments and there has not been an increase in over ten years. Therefore, we will review all aspects off this agreement and we will keep you advised.
Train Service Adjustments
No HEP-OAK
Effective immediately, HEP will no longer be provided when adding or cutting a private car at Oakland to the Coast Starlight. This decision was based on minimizing disruptions of service to the Starlight. Anyone making this connection at Oakland will have to operate on their generators.
The Cardinal
As many of you know, effective with the timetable change this weekend, the Cardinal will now operate into and out of New York. Private cars will still be able to operate on this train with the exception of Sunday departures from New York. On Sundays, The Cardinal will operate between New York and Washington along with a Metroliner set attached to the rear and it will be identified as train #155. At this time, no private cars will be approved for Sunday departures from New York or Washington. However, we will review this operation in the next few weeks to see if any adjustments can be made.
Emergency Radio Use
I had asked our rules department to develop a rule instruction for the use of radios in the event of an emergency on-board a private car while enroute. As a result, they have created a one-page document that describes the proper procedures to follow for all persons-in-charge and it is attached to this e-mail. Please review and sign the document/form and either e-mail or fax it back to us at (302) 683-2121 so that we can keep a record on file.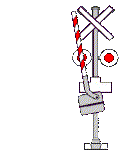 © Copyright 1981- ATD LINES All Rights Reserved
Not affilated nor owned by NRPC-Amtrak