NATIONAL TRAIN DAY ASSOCIATION WEBSITEFOR MEMBERS ONLY
The National Train Day Association Website Contains Technical Articles And Reports Along With Copies Of Various Documents Concerning Event Management And More.

Which Is Made Available To Anyone Wishing to Participate In Project Development Leadership Committee.

To Gain Access You Must Be A Member Of National Train Day Association Committee.

If You Wish To Join the National Train Day Association Leadership Committee, Then Fill Out This Form To Request Your Account.

Your Request Will Be Emailed To The Project Team Chairmen, Who Will Respond With Your User Id And Password Via Email.

We Usually Will Have Your Access Set Up In A Few Days, Upon Your Request.



BILATERAL NONDISCLOSURE AGREEMENT
NATIONAL TRAIN DAY ASSOCIATION MEMBER LOGIN
All Inquiries Submitted To: ntda@usa.com 206-780-6885


COMMUNICATIONS CONTACTS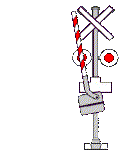 © Copyright 1981- ATD LINES All Rights Reserved