| | |
| --- | --- |
| | |
All square-rigged vessels including:
Barque,
Barquentine,
Brig,
Brigantine
Vessel 40 Metres Length Overall/LOA.
Classification of "A Class Vessels":
A square-rigged vessels and other vessels over 40 metres/131ft in length overall/LOA", excluding "bowsprit and aft spar".
The Length overall/LOA is measured from the "fore side of stem post" to "aft side of stern post, counter or transom".
AKOGARE
ALEXANDER VON HUMBOLDT
ALVA
AMERIGO VESPUCCI
ARTEMIS
ASGARD II
ASTRID (Netherlands)
BELEM
BLACK PEARL
BLUENOSE II
BOUNTY
BOUNTY
CALA MILLOR
CAPITAN MIRANDA
CHRISTIAN RADICH
CISNE BRANCO
COISTE AN ASGARD
CREOULA
CUAUHTEMOC
DANMARK
DAR MLODZIEZY
DEWARUCI
DRUZHBA
DUNBRODY
DWINGER
EAGLE
EENDRACHT
ESMERALDA
ESTELLE
ETOILE DU ROY
EUROPA
EXY JOHNSON
EYE OF THE WIND
FAIR JEANNE
FRYDERYK CHOPIN
GAZELA
GEORG STAGE
GLORIA
GORCH FOCK
GOTHEBORG
GROSSHERZOGIN ELISABETH
GUAYAS
GULDEN LEEUW
GUNILLA
GURE IZAR
IRVING JOHNSON
ISKRA ORP
ITALIA
JADRAN
JEAN DE LA LUNE
JEANIE JOHNSTON
JOSEPH CONRAD (USA)
JUAN SEBASTIAN DE ELCANO
KAIWO MARU II
KALIAKRA
KALMAR NYCKEL
KAPITAN GLOWACKI
KASKELOT
KHERSONES
KRUZENSHTERN
LA GRACE
LA MALOUINE
LADY NELSON
LADY WASHINGTON
LEEUWIN II
LEGEND
LIBERTAD
LIBERTY CLIPPER
LOA
LORD NELSON
LOTH LORIEN
MANDALAY (USA)
MERCEDES
MIR
MIRCEA
MORGENSTER
NADEZHDA
NIAGARA
NIPPON MARU II
ONE & ALL
OOSTERSCHELDE
OUR SVANEN
PALINURO
PALLADA
PATHFINDER
PELICAN OF LONDON
PICTON CASTLE
PILGRIM
POGORIA
PROVIDENCE
RAH NAWARD
ROALD AMUNDSEN
ROSE
ROYALIST
SAGRES
SANTA MARIA DE LOS BUENOS AYRES
SANTA MARIA MANUELA
SEDOV
SHABAB OMAN
SHENANDOAH
SHTANDART
SIMON BOLIVAR
SOREN LARSEN
SORLANDET
SPIRIT OF NEW ZEALAND
ST LAWRENCE II
STAD AMSTERDAM
STATSRAAD LEHMKUHL
STAVROS S NIARCHOS
SUSAN CONSTANT
TARANGINI
TENACIOUS
THALASSA
THOR HEYERDAHL
TOLKIEN
TRE KRONOR AF STOCKHOLM
TUNAS SAMUDERA (KLD)
WINDEWARD BOUND
WINDY II
WYLDE SWAN
YOUNG ENDEAVOUR
YUNYI BALTIETS
A. J. MEERWALD
ADVENTURESS
AGLAIA
ALABAMA
ALBANUS
ALBATROS (Germany)
AMPHITRITE
ANNA ROGDE
ANTHEA
AQUARELLE
ARUNG SAMUDERA
ASTRID (Finland)
ASTRID FINNE
ATENE
ATLANTICA
AUNO
BALTIC BEAUTY
BEL ESPOIR II
BELLE POULE
BOA ESPERANCA
BODRUM
BON TEMPS
BRABANDER
CALIFORNIAN
CAROLA
CHAPLIN
CONCORDIA (Norway)
CONSTANTIA
DE GALLANT
DEJAVU
DEN STORE BJOERN
DEODAR
DUET
EBB TIDE (USA)
ELISABETH LOUW
ERNESTINA
ETOILE
ETOILE
MOLENE
EXCELSIOR
FALKEN
FAR BARCELONA
FAR BARCELONETA
FLYING DUTCHMAN
FRIENDSHIP OF SALEM
FRITHJOF II
GLADAN
GODMORGENSOL
GOLDEN VANITY
GRATIA
GRATITUDE
GREATER MANCHESTER CHALLENGE
HARVEY GAMAGE
HAWILA
HELENA
HELENE
HIGHLANDER SEA
INGO
IRENE
ISLA EBUSITANA
JACOB MEINDERT
JENS KROGH
JOANNA SATURNA
JOHANN SMIDT
JOHANNA LUCRETIA
JOLIE BRISE
KLAUS STORTEBEKER III
KVARTSITA
LA RECOUVRANCE
LE DON DU VENT
LEADER
LETTIE G HOWARD
LINDEN
LIV (Norway)
LOTOS
LOYAL
MAGIE NOIRE
MANDALAY (Sweden)
MAREA
MARIE GALANTE
MARITE
MAYBE
MOOSK
MORNING STAR OF REVELATION
MUTIN
MYSTIC
NADEZHDA
OLOFERNE
ORIOLE
PANDORA (Italy)
PEGASUS
PIONEER
POLAR
PRIDE OF BALTIMORE II
PROVIDENT
QUEEN GALADRIEL
ROSEWAY
RUPEL
SALTILLO
SARPEN
SEUTE DEERN II
SKIBLADNER II
SOUTH PASSAGE
SPIRIT OF ADVENTURE
SPIRIT OF BERMUDA
SPIRIT OF FAIRBRIDGE
SPIRIT OF MASSACHUSETTS
SPIRIT OF SOUTH CAROLINA
STINA MARI
SVANEN (Norway)
SVANHILD
SWAN
SWIFT OF IPSWICH
TECLA
TOLE MOUR
TORDENSKJOLD
TRADEWIND (Netherlands)
TRINOVANTE
UNICORN
UTOPIA
VALBORG
VALENTINE
VERA CRUZ
VICTOR JARA
VIRGINIA
WESTKUST
WESTVIND
WESTWARD
WESTWARD HO
WILLIAM H ALBURY
WINDY
WYVERN
WYVERN AV AALESUND
WYVERN VON BREMEN
ZAWISZA CZARNY
ZUVERSICHT
4 OCEANS' DREAM
ADMIRAL
ALBA ENDEAVOUR
ALBA EXPLORER
ALBA VENTURER
ALDIS
ANDROMEDA (Denmark)
ANDROMEDA (Poland)
ANITA (Germany)
ANTWERP FLYER
ATHENA
BLACK DIAMOND OF DURHAM
BOWDOIN
BREEZE
BREGO
BRIZ
BRYZA-H
CAMELOT
CAROLY
CELTIC MIST
CHALLENGER 1
CHALLENGER 2
CHAMPION
CHRISTIANNA V
CLYDE CHALLENGER
COOYA
COPERNICUS
CYPRAEA
DAR NATURY
DAR SZCZECINA
DISCOVERY
DONALD SEARLE
DZIWNA
EBB TIDE (UK)
ECOLUTION
EMBRACE
ESPRIT
EUROPE
FARAMIR
FARUREJ
FETIA URA
FLAMINGO
FRITIDEN
GAUDEAMUS
GDANSK
GEDANIA
GLAROS K
GUST
GWAREK
HAJDUK
HELEN MARY R
HELENA CRISTINA
HORTITSA
ICE MAIDEN
IDEA DUE
INA
JAGIELLONIA
JAMES COOK
JOHN LAING
JOSEPH CONRAD (Poland)
JUAN DE LANGARA
KARFI
LA GRACIOSA
LADY SHONA
LAISSE DIRE
LEGIA
LITAS
LORD RANK
MAGNOLIA
MALVA
MARINEDA
MATI
MERKURY
MYTHOS
NAUGHTY CAT
NAVIGATOR
NEVA
NORSE VIKING
OCEAN SCOUT
OCEAN SPIRIT OF MORAY
OCEAN VENTURE
OFFSHORE SCOUT
PACYFICA
PASSELI
PRINCESS
PROLIFIC
PURGA
QEENIAN
QUERO QUERO
REDA
REGINA GERMANIA
RIYAL
RUNAWAY
SARA JANE
SARIE MARAIS OF PLYM
SCARAMOUCHE
SHARKI
SIRMA
SISARGAS
SMIALY
SMUGA CIENIA
SOPOT
SPANIEL
SPARTA
SPIRIT OF VIKING
ST IV
STARY
SULA OF STRATH
SUNNY QUEEN
THERMOPYLAE CLIPPER
TIRANT PRIMER
TORNADO
UCANDALUS
ULYSSES
VAGABUNDO IV
VILLA MARE
VIVA
WANDA-MARIA
WARSZAWSKA NIKE
WEJHEROWO
WILLIWAW
WOJ
ZENOBE GRAMME
ZVEZDA
ADONIS
ADVENTURE (Russia)
ADVENTURE (UK)
AIFRIC
AKELA
ALICE
AMBERSAIL
ANNE-MARGARETHA
ANYA
ARGO (Belgium)
ARGO (Russia)
ARIEL (Russia)
AROSA
ARTICA II
ASSARAIN II
ASTA
AURA
BETTER THAN
BUTTERFLY
BYLINA
CAPRICIA
CHALLENGER
CHALLENGER 4
CHASER
CORSARO II
DASHER
DIANA (Russia)
DISCOVERER
DOINA
ELENA
ENDEAVOUR
ENDORFINA
ESPRIT D'EQUIPES
ETOILE HORIZON
EXCALIBUR
FAST FERRARI
FAZISI
FEELINGS
FELICITY
FLORA
FORWARD
FRAGGLE
FUJIMO
GEMERVESCENCE
GIGI
GIRALDA
GRYF II
HADAR
HANSA
HEBE III
HENRIKA
HETMAN
IDEEFIXE
JOTUNHEIM
KAPITAN II
KNEZ
KUKRI
LADY B
LADY L
LIETUVA
LOKKI
LORD PORTAL
LUA DOS
MARIA
MERISISSI III
MERISUSI
MILES TO GO
MIR (yacht)
MONA F
NASZ DOM
NAUTICUS
NIKA
NITRON
OLYMPIAN CHALLENGER
OP STOK
ORION (Poland)
ORSA MAGGIORE
OSPREY
PAMADICA
PEGASUS (Lithuania)
PEN DUICK
PEN DUICK II
PEN DUICK III
PEN DUICK V
PEN DUICK VI
PETER I
PETER VON DANZIG
PIPHAGOR
POLARREV
POLITECHNIKA
RHYTHMIC
RONA II
RUS
RZESZOWIAK
SABRE
SAGITTARIO
SARMATA II
SEKSTANT
SEREINE
SIBERIA
SOFIA
ST BARBARA V
STELLA POLARE
STEPPE
SVANEN (Denmark)
T M X
TAMARA
TARTESSOS
THEIA
THYRA
TOKKA-LOTTA II
TOM
TOMIDI
URANIA
URUBAMBA
VAHINE
VARIAG
VEGEWIND
VITYAZ
WANDELAAR IV
XSAAR
YUNGA
ZRYW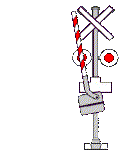 © Copyright 1981- ATD LINES All Rights Reserved