PROFESSIONAL WEB TECHNICAL SERVICES
Provides web design services in the development of web-pages, interfaces, and updates; writes HTML code; liaisons with users; and performs other related work as necessary.
WEB-TECHNICIAN ESSENTIAL SERVICES
Organizes and arranges web data displays to increase user functionality.
Monitors, adjusts, reviews, and troubleshoots automated and manual updates to the web.
Confers with users regarding requirements for web publication.
Writes HTML scripting or related programming.
Writes web-based, dynamic, and automated reports.
Performs routine daily web updates.
Performs major & minor updates: text, phone, forms, video, agenda, minutes & links/etc..
Assists staff with content management system and other training needs.
Tracks and reports web usage.
Identifies, reviews, and recommends improvements.
Coordinates web content development with departments.
Reviews and proofs web content.
Monitors web interface for ease of use and optimized performance.



EXPERIENCED WEB-TECHNICIAN SERVICES

32 years year of website development, including graphic art design for the web.



QUALIFIED WEB-TECHNICIAN SERVICES

Principles, practices, and techniques of web-based computer systems.
Application programming, imaging, document editing, database design & Internet protocol.
Coldfusion, Word, Excel, and other web design related software.
Web usability principles and media communication dissemination techniques.
Relevant computer hardware.
Modern office practices, procedures, equipment, and standard clerical techniques.



WEB-TECHNICIAN ABILITY & PERFORMANCE SERVICES

Proficient in HTML, Javascript, DreamWeaver, FireWorks, Flash, Photoshop or graphics editing.
Work independently and in a team environment.
Plan, organize, schedule, and complete projects and tasks within assigned timelines.
Prepare & review forms, documents, reports, e-materials & presenting information.
Identify problems, review related information, and propose solutions.
Train and assist users.
Communicate effectively on both technical & non-technical levels both orally and in writing: -Employees -Supervisors -Management. -Public. -Other department representatives.



WEB-TECHNICIAN SPECIALIZED SERVICES


RAILWAY ELECTRONIC TECHNICIAN SERVICESWEB-TECHNICIAN
All inquires submitted to:
webtechnician@usa.com


Contacts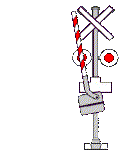 © Copyright 1981- ATD LINES All Rights Reserved
Not affilated nor owned by NRPC-Amtrak