NATIONAL RAILWAY BUSINESS CAR SERVICES
DIRECTOR: Louis Charles Hoffmann Alloin
Reservation
RBCS STATIONS
Rail Stations are very easy to get to regardless of where you are travelling from. The Washington State is extremely well serviced by Amtrak Services, rail line community shortlines railroads, highway links and airports access.
ACCOMMODATIONS
The Washington State Rail Line Communities have a very good choice of hotels, motels, lodges, bed-breakfast, resorts to stay while visiting or on business. There are many rail line communities all over Washington which are attractive to a variety of visitors and business opportunities for a host of different activities.
WASHINGTON STATE

RAIL LINE COMMUNITY ADVENTURE

Welcome to one of the world's most memorable railway journeys throughout Washington States Rail Line Communities. Travel Directly to the Washington State cities and towns, in chartered, leased or travel in private railway cars. Conduct Business as you go, as business will be as usual when you travel in one of ATD LINES Railway Business Class Coaches.

Plan that special vacation or that special family adventure, for that once in life time experience.
OCUPANCY: 24 CREW: 4 TRAVEL DURATION: 60 DAYS 16 OFFICES LOUNGE SEATING: 12 DINING SEATING: 24 INTERNATIONAL CHEFS WET-BAR RECEPTION & SECRETARY OFFICE COMMUNICATIONS MULI-MEDIA
WIRELESS NETWORK LAUNDRY ROOM INTERIOR POWER: 120/240V
AMTRAK READY VIA READY MEXICO READY DODX READY STEAM READY

Railway Business Car Services Coaches have the capacity to travel the North American Contient to any tracked rail line community in travel comfort. Having the ablity to build corporate client relations and office environment that is connected to your home office.
BUSINESS WILL BE AS USUAL
Bring your family on business trip, organize a rail line Community sales team, organize conference attendees, Take clients on rail line meetings or intertain clients during contract meeting.
Railway Business Car Services Coaches have endless travel applications to meet your needs and requirements from family vacation, weddings, recreation, sporting events and business and governmental travel to open new markets.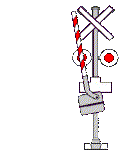 © Copyright 1981- ATD LINES All Rights Reserved
Not affilated nor owned by NRPC-Amtrak