A train ferry
is a
ship
or
ferry
designed to carry
railway vehicles
. The Cargo Deck of a ferry, barge or oceanliner deck is fitted with
railway tracks
, and the vessel has a door at the front and/or rear to give access to the wharve dock landing. In the United States, train ferries are sometimes referred to as "carferries".
The wharf "slip" has a ramp, and a linkspan or "apron", balanced by weights, that connects the railway tracks properly to the ship's deck, allowing for the water level to rise and fall with the tides.
Train carferries can be quickly loaded and unloaded, providing feasible use of waterway corridors.
The roll-on/roll-off, capacity allows many rail vehicles to be loaded or unloaded at once Autorack.
A train carferry that is a barge is called a car float or rail barge.
SHIP CLASSIFICATION AND VARIATIONS
ROPAX: Roll-On/Roll-Off Passenger Ship describes a RORO vessel built for freight vehicle transport along with passenger accommodation. Technically this encompasses all ferries with both a roll-on/roll-off car deck and passenger-carrying capacities, but in practice, ships with facilities for more than 500 passengers are often referred to as cruiseferries.
ConRO: A hybrid of a RORO combined with a container ship. This type of vessel has a below-deck area used for vehicle storage while stacking containerized freight on the top decks. ConRo ships, such as those in the fleet of Atlantic Container Line, can carry a combination of 1,900 twenty-foot equivalent units (TEU) of containers, up to 1,000 TEU of heavy equipment, project and oversized cargo on three decks, and up to 2,000 automobiles on five decks. Separate internal ramp systems within the vessel segregate automobiles from other vehicles, Mafi trailers, and break-bulk cargo.
RoLo: A hybrid vessel type, with ramps serving vehicle decks but with other cargo decks only accessible when the tides change or by the use of a crane.
LMSR: Large, Medium-Speed Roll-on/Roll-off (LMSR) refers to several classes of Military Sealift Command (MSC) roll-on/roll-off type cargo ships. Some are purpose-built to carry military cargo, while others are converted.

In today's economic growth enviroment, many global government transportation planning are using the modal share intends to convert transportation by lorries/trucks into "by railways" and carferries to push the "modal shift" project in order to "prevent/reduce global warming".
IN SERVICE
Balashi Ghat to Bahadurabad Ghat

Crossing the Brahmaputra River in Bangladesh - superseded by Jamuna Bridge, 2003; dual gauge

IN SERVICE
UKFERRY LINES
The Varna, Bulgaria -
Ilyichevsk,
Ukraine

Service was extended in 2013, to include lines to:

Poti,
Georgia
Novorossiysk, Russia .

The carferries break of gauge takes an average of 30 hours carferries route,with following ukferry vessels:
Geroi Shipki,
Geroi Plevny,
Geroite na Odessa,
Geroite na Sevastopol,
Greifswald,
Caledonia,
Vilnius Seaway.
IN SERVICES
Guangdong Hainan Ferry: The Yuehai Ferry across Qiongzhou Strait.
Service between Zhanjiang, Guangdong and Haikou, Hainan.
The line has operated since January 2003, carrying both freight and passenger trains, enabling direct train service between the mainland and the cities of Haikou and Sanya on Hainan Island.

The
Dalian
Bohai Train Ferry
The "Yuehai Railway Yuehaitie #1", was completed in July 26, 2006, and the "China Railway Bohai #1" was delivered before 2007.
The carferry can carry 480 passengers, 50 trains, 50 trucks and 25 cars.
The "Bo Hai Cui Zhu" The World Large Train carferry has been delivered early August and started corssings between Dalian and Yantian on August 8th, 2012.
Tianjin
in September 2010, and was going to be delivered to the ferry company in December 2010.
Bohai Train Ferry: Yantai in Shandong Province to Dalian in Liaoning Province.
This short-cut line, operated by Sinorail, has been running since November 2006. As of 2011, it is freight-only service.

Jiangyin Train Ferry on the Xinyi Changxing Railway (freight only).
Trains are carried from Jingjiang on the northern side of the Yangtze River (terminal at to Jiangyin on the southern side, ferries make 48 trips per day across the river.

OUT OF SERVICE
Note: all auto and rail ferry services have been suspended between the United States and Cuba due to the ongoing United States embargo against Cuba.
PENDING RECOMMISION OF SERVICES
IN SERVICE
IN SERVICE
Calabria- Sicily Between the ports of Villa San Giovanni In the Region of Calabria and Messina in the Region of Sicily, provide both passenger and freight service.
Both "Sicily and Sardinia" services are operated by Bluvia: Rete Ferroviaria Italiana
The rail Connection between "Mainland and Messina" has a regular and frequent service, while the connection between "Mainland and Sardinia" is less frequent traffic.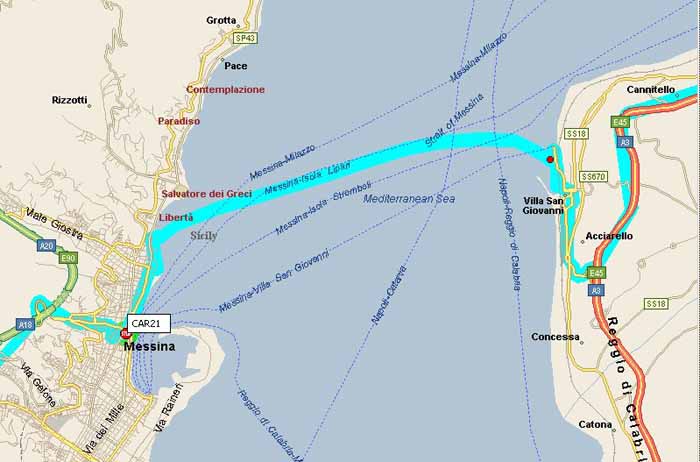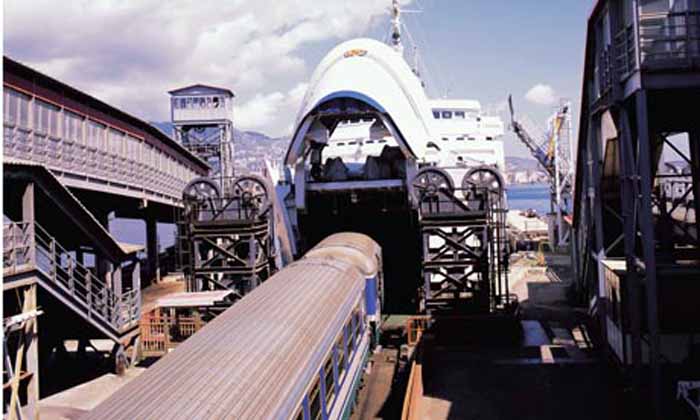 IN SERVICE
The Interislander Operaters two train carferries:

Arahura
Interislander Service: December 1983
Built: Denmark 1983
Service History: Interislander
Flag: New Zealand
Port of Registry: Wellington
Passenger Capacity: 550
Interislander Staff Numbers: 45
Road Vehicles: 125
Trucks: 12
Rail Capacity: 24 wagons/railcars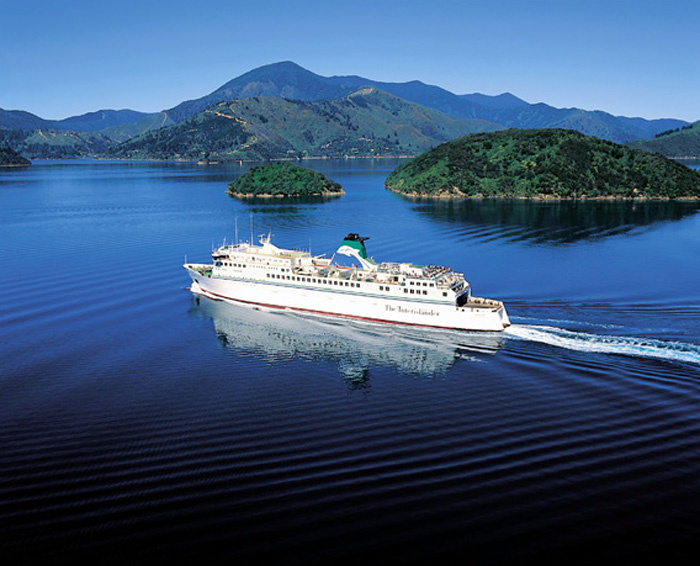 Aratere
,
Interislander Service: January 1999
Built: Spain 1998
Service History: Interislander
Flag: New Zealand
Port of Registry: Wellington
Passenger Capacity: 670
Interislander Staff Numbers: 31
Vehicle Capacity: 30 trucks (800 tonnes) or 230 cars (160 tonnes)
Rail Capacity: Maximum 32 wagons/railcars (maximum 1,700 tonnes) Cook Strait
Between Wellington and Picton, Service Provides both "road and rail cargo" on separate decks.


Kaitaki
Built: Rotterdam, 1995
Service History: P&O and Irish Ferries
Flag: British
Passenger Capacity: 1650
Interislander Staff Numbers: 60
Car and Truck Capacity: 1780 lane metres
Rail Capacity: NO RAIL SERVICES

IN SERVICE
BLACK SEA
Port Kavkaz to Port Krym ( Ukraine), across the Kerch Strait. Operated from 1953 to 1993, service restored as a carferry 2004.
Varna- Illichivsk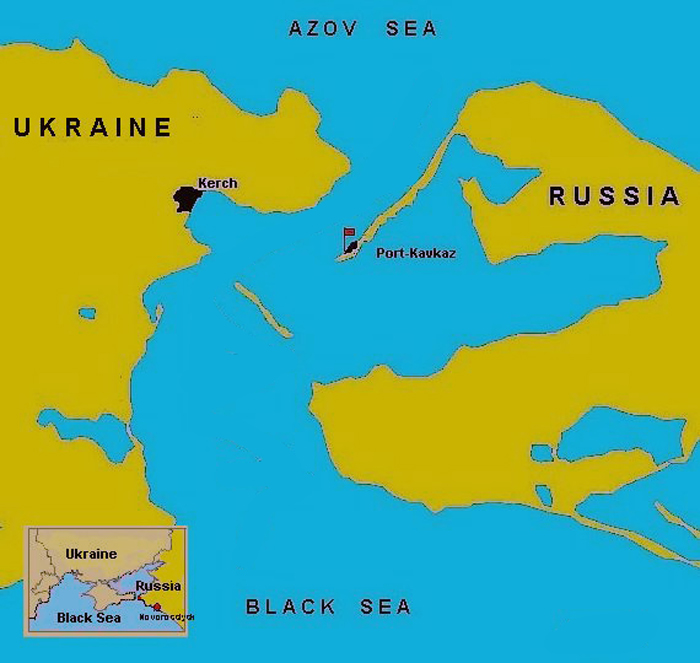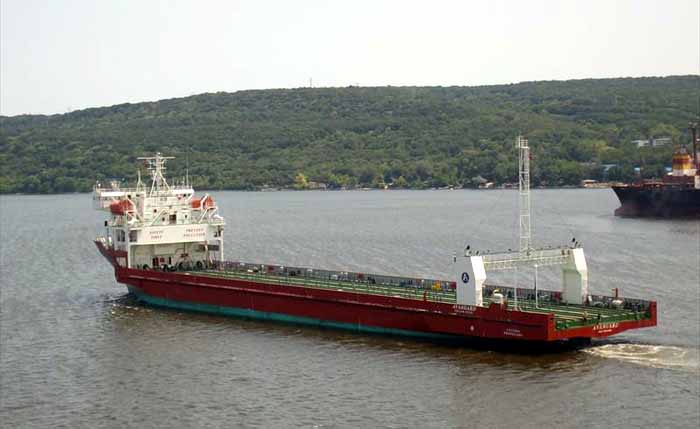 PACIFIC OCEAN
Vanino - Kholmsk Connecting Sakhalin Island with the mainland. Since 1973 the ferry line is operated by the Sakhalin Shipping Company.
Since Sakhalin railways use the Japanese gauge, the railcars are transported from the Russian mainland, require bogies changed; at Kholmsk.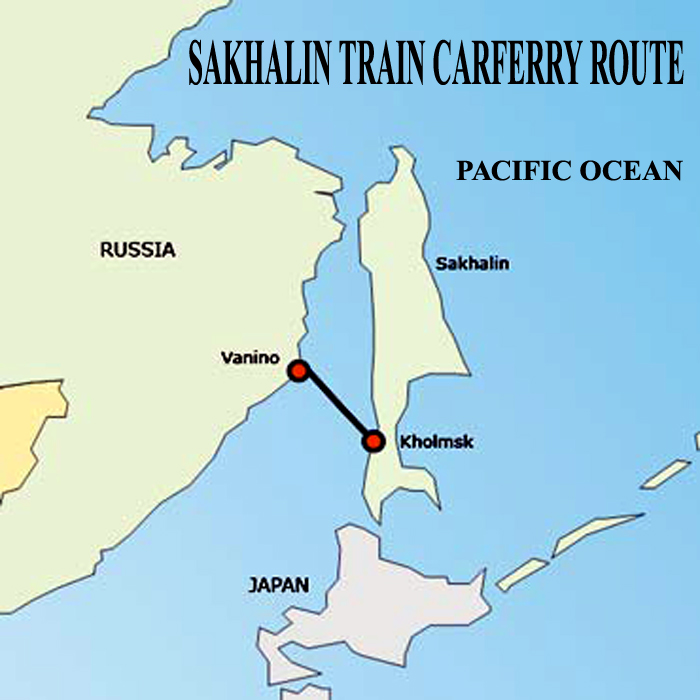 Length: 127.3M
Gross Register Tonnage: 5,025grt
Breadth Moulded: 19.8M
Net Register Tonnage: 1,646nrt
Depth Moulded: 8.8 M
Output: 6 x 2,600ehp
Mean Light Draught: 4.89M
Bunkers Diesel Oil: 158t
Mean Load Draught: 6.20M
Wagon/Rail Capacity: 26
Light displacement: 5,485t
Deadweight: 2,245t
Tons per 1 cm of draught: 17.0
Berths: 24
Seats: 48
Total: 72
Sailing Range: 1,000ml
Wagon Deck Dimensions: 105M
Crew: 41
Speed: 16.5-18kn 19.5M

IN SERVICE
IN SERVICE
IN SERVICE
Train Carferry on Lake Victoria Uganda Railway: Port Bell to Tanzania at Mwanza.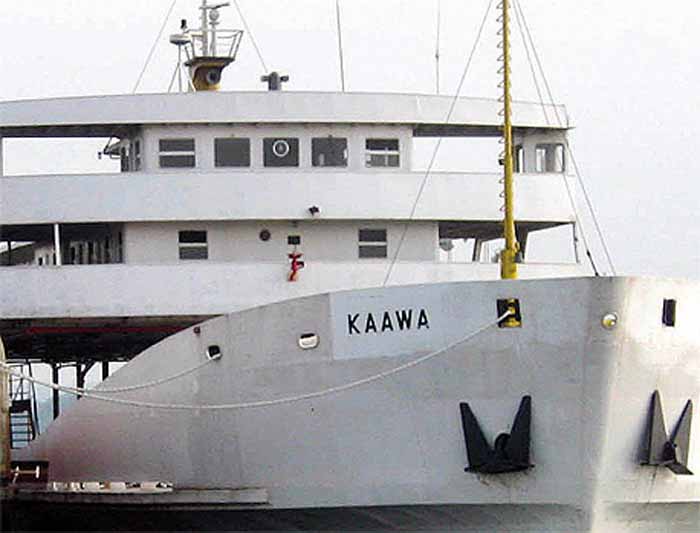 MV Kabalega,
MV Kaawa,
MV Pemba.

However, in the early hours of 8 May 2005 Kabalega and Kaawa collided[4] almost head-on. Kaawa damaged her bow and Kabalega suffered damage to her bow and flooding in two of her buoyancy tanks. Kaawa managed to return to port but a few hours after the collision Kabalega sank about 8 nautical miles (15 km) southeast of the Ssese Islands.

After the collision Pamba was suspended from service and no Ugandan ferries now remain in operation.

In May 2008 the Daily Monitor stated that it expected the Ugandan government to announce in that year's budget speech a government allocation of 14 billion Ugandan Shillings to buy a new train ferry to replace Kabalega. However, in September 2009 Uganda Radio Network said the Ugandan government was unlikely to replace Kabalega soon. Instead, the Minister of Works proposed to improve port facilities at Jinja and Port Bell and let private operators run railway car floats with greater capacity than the ferries. The minister stated that Kaawa and Pemba would be reconditioned and returned to service and that private businesses had expressed an interest in raising Kabalega and restoring her to use as a private concession.

In October 2009 the Ugandan government reiterated that it would recondition the Pamba and Kaawa and return them to service in 2010 and 2011 respectively.
IN SERVICE
New York New Jersey Rail, LLC (replaced: New York Cross Harbor Railroad), transferring freight cars between: Jersey City, New Jersey and Brooklyn, New York.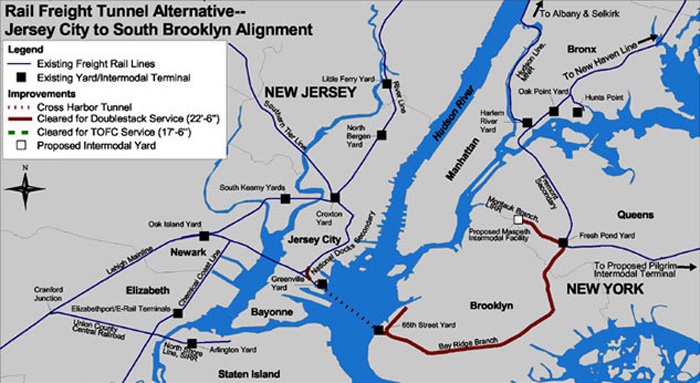 This
car float
still operates because rail cars with flammable and hazardous materials are not permitted in the former
Pennsylvania Railroad
, now
Amtrak
,
tunnels
under the
East River
,
Manhattan
and the
Hudson River
, and because the
tunnel clearances
of the
tunnels
are inadequate for most
freight cars
.
Alaska Railroad Operates "Alaska Marine Line" rail and container barge service. Alaska Railroad runs rail-barge Services from: Whittier Alaska to Seattle Washington,

Canadian National Railway Operates its AquaTrain between: Whittier, Alaska and Prince Rupert, British Columbia.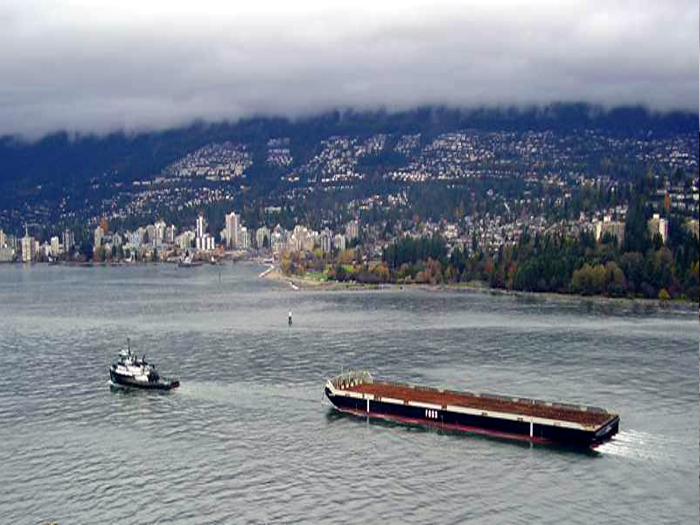 Central Gulf Railroad Provide "Rail-Ship Services" between: Port of Mobile and Coatzacoalcos, Veracruz, Mexico.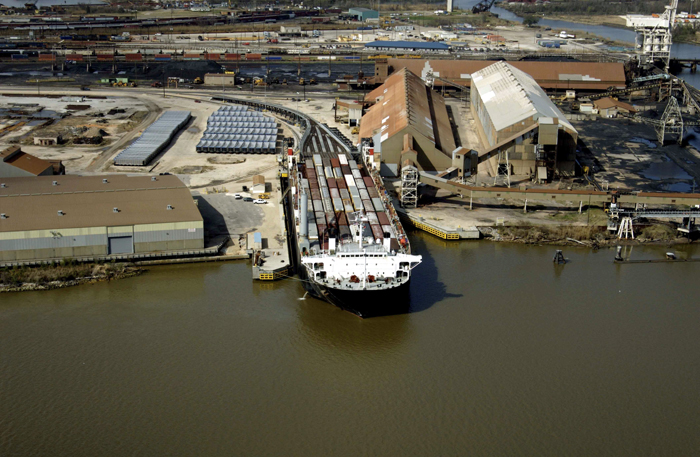 It is served by: